Ribbon cutting at the Vienna Arts Society!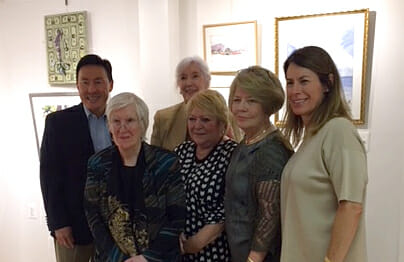 I exhibited two paintings and made some new friends at the grand opening for the new gallery. Here I am with Vienna Mayor Laurie A. DiRocco, VAS Past President Doré Skidmore, Art Center Director Lu Cousins, VAS President Hayden Luczka, and State representative Mark Keam.
In the upper left hand corner is one of my trompe l'oeil money paintings.  Also on display is "Books #691",  a trompe l'oeil study measuring only 2.5 inches by 7.87 inches.